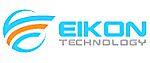 Customer Service / General Admin
PT. EIKON TechnologySurabayaDitayangkan pada 10-Apr-21
Keuntungan
Dynamic & Fast EnvironementCarrier Path
Positive Working Environment
Deskripsi Pekerjaan
EIKON Technology, adalah Google Premier Partner yang terbesar di Indonesia dan EIKON sedang mencari candidat yang tepat untuk menjadi General Admin / Customer Service.
QUALIFIED ONLY
Pekerjaan utama Anda adalah:
Customer Service / Menerima telephon / Respond email
Membuat penawaran untuk customer
Follow up penawaran / pembayaran ke customer
Membuat invoice dan faktur pajak, cashiering and kegiatan administrasi lainnya
General Admin
Administrasi kantor
Qualification
Age between 20-30 years old
Cerdas, Tanggap, Pekerja Keras, Pengalaman Administrasi Perkantoran
Minimum Diploma Degree or Vocasional Senior High , School especially in Accounting
Have an advance understanding and implementation of basic accounting
Have a skill : making invoice tax, purchasing invoicing, cashiering and so on
Familiar with making accountancy journals and basics financial reports
At least 2 year(s) of working experience in the related field is required for this position.
Applicants must be willing to work in Surabaya.
Preferably Staff (non-management & non-supervisor)s specializing in Finance – General/Cost Accounting or equivalent.
Full-Time position(s) available.
Informasi Tambahan
Tingkat PekerjaanPegawai (non-manajemen & non-supervisor)KualifikasiSertifikat Professional, D3 (Diploma), D4 (Diploma)Pengalaman Kerja2 tahunJenis PekerjaanPenuh WaktuSpesialisasi PekerjaanPelayanan, Layanan Pelanggan
Tentang Perusahaan
​​PT. EIKON Technology is the one and only Google Premier Partner in Indonesia, a fast growing information technology consulting, outsourcing, and development firm founded in 2007. Ever since, EIKON has been Google Cloud Partner and Microsoft Partner being the expert in cloud computing solutions provider. EIKON works with its client base to develop innovative technology solutions to business challenges. To learn more about EIKON, visit our website: http://www.eikontechnology.com We do not just grow our company, we grow our people!
Informasi Tambahan Perusahaan
Ukuran Perusahaan1- 50 pekerjaWaktu Proses Lamaran11 hariIndustriKonsultasi (IT, Ilmu Pengetahuan, Teknis & Teknikal)Tunjangan dan Lain-lainAsuransi kesehatan, Parkir, Waktu regular, Senin – Jumat, Bisnis (contoh: Kemeja), Performance Bonus, Training & Certificate, BPJSTK, Company ReferenceLokasiSimpang Darmo Permai Utara